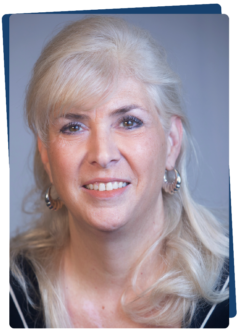 Doris Sims Spies,
SPHR
Founder, Talent Benchstrength Solutions, LLC
San Diego, California
Doris is a global Talent Review and Succession Planning consultant, speaker and author, and is the Founder of the HRCI and SHRM Pre-Approved Provider organization: Talent Benchstrength Solutions, LLC (TBS).
TalentBenchstrength Solutions is a 15+ year firm with the mission to reduce talent loss risks and to develop top talent and successor candidates in your organization using a consistent Talent Review strategy.
Doris is the author of The 30-Minute Guide to Talent and Succession Management, The Talent Review Meeting Facilitator's Guide, and Creative Onboarding Programs. Doris holds a Master's degree in Human Resource Development, and is a SPHR via the Human Resources Certification Institute (HRCI). Doris has also contributed to The Talent Management Handbook, Training Magazine, CTDO Magazine, and Talent Management Magazine.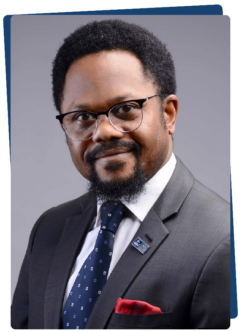 Adebayo Akinloye,
Assc. CIPD, MCIPM
Principal Consultant for ASA Talent & Succession Management Solutions
Lagos State, Nigeria
Adebayo is a global talent-succession and organization development professional with over two decades of HR practice and consulting experience.
Adebayo specializes in all phases of strong internal talent benchstrength and organizational development strategy—identifying employee development gaps, identifying talent-succession needs and goals, metrics, processes and tools, training and development to build internal capacity, creating talent-succession communication plans for business leaders, facilitating talent review meetings, coaching others for performance, creating high potential and leadership development programs, designing assessment and development centers, creating a competency framework and performance management, and a graduate development program to meet specific organizational needs. He has authored two well acclaimed books: Talent Management Agenda in a Post COVID-19 World (order via: www.adebayoakinloye.com
Adebayo is an associate member of CIPD, UK and of CIPM, Nigeria and is an accredited user of a host of global talent assessment and development tools. Akinloye is a graduate of Management Sciences from the University of Jos, Nigeria, with a diploma in HR Management from Cornell University, USA, and a master's degree in International Human Resource Management from Cranfield University School of Management, UK. He also holds a post-graduate diploma in "Psychology of Work" from University of Leicester, United Kingdom.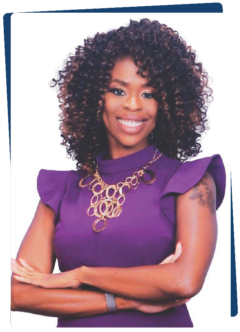 Sabine Gedeon
CEO of Gedeon Enterprises, LLC Transforming Leaders From The Inside Out!
San Diego, California
With nearly 20 years of HR and leadership experience with start-ups to Fortune 50 companies, Sabine helps organizations bridge the gap between their business and talent strategies, strengthen their leadership bench, and advance their mission.
As an experienced HR Executive, Transformational Coach and Leadership Consultant, Sabine has helped clients in both start-ups and Fortune 500 companies address their development needs and achieve their growth goals. As the CEO of Gedeon Enterprises, a certified Women's & Minority Business Enterprise (WBE and MBE), and Founder of She Leads Network, her unique approach to leadership development has been proven to be effective across a range of industries.

Sabine's message of growth and transformation is amplified through her book, Transformed, The Journey to Becoming, and on her top-rated podcast, She Leads Now, focused on women in leadership and business. She holds a Master's degree in Management and Organizational Leadership, and is certified as both a Life Coach and Leadership Consultant from ICF-accredited institutions.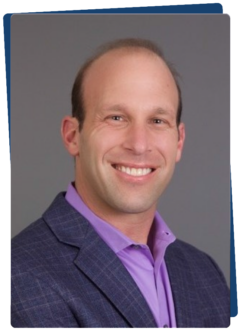 Mike Gellman
CEO and Founder of High Five Career Coaching
San Diego, California
Mike Gellman is CEO and Founder of High Five Career Coaching and coaches highly-motivated leaders and teams in various stages of their development to gain greater clarity, create sustainable change, and to achieve higher levels of excellence.
He is also the author of Pipe Dreams: 7 Pipelines of Career Success equips employees and leaders with the necessary strategies and mindset for taking ownership of their careers. For over 20 years, Mike has successfully facilitated numerous succession planning, teambuilding, high potential leader, employee engagement and organizational change initiatives. After obtaining a Master's degree in Industrial/Organizational Psychology, he launched his career in Organizational Development at the world-famous San Diego Zoo. During that time, Mike volunteered his efforts to create an award-winning mentorship program for the San Diego ATD organization.
Mike is an ACC credentialed coach via the International Coach Federation (ICF) and served as a judge for the ICF International PRISM Award. He currently serves as the Mentorship Program Chair for the North County Philanthropy Council and regularly mentors students at San Diego State University. Mike also holds numerous certifications and experience in the use of a broad range of diagnostic leadership, personality and career assessment tools.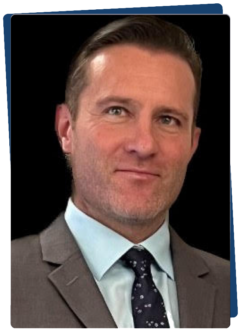 Jeremy Gintoft
CEO, Gintoft Group – Activating cultures of continuous improvement through leadership development!
San Diego, California
With over 20 years of HR and leadership experience with start-ups to Fortune 100 companies, Jeremy helps organizations embrace continuous improvement, fortify their leadership bench, and optimize culture necessary to accomplish results.
As an experienced organization effectiveness executive, leadership coach and culture consultant, Jeremy helps clients of all sizes and of all industries address their internal strengths and improvement areas, and external marketplace opportunities and threats. As the CEO of Gintoft Group, his transparent and insightful approach to leadership, talent and culture development has been proven to be valuable across a range of industries including healthcare, biotechnology, renewable energy and information technology.
Jeremy holds a Master's degree in Organizational Psychology from San Diego State University and is a published researcher in "Human Performance" linking Polychronicity and Big Five personality dimensions to sales performance. Jeremy is a certified Master trainer/facilitator with Development Dimensions International and with Miller Heiman Group's "Strategic Selling" and "Consultative Selling" methodologies. As a certified Six Sigma Black belt through the University of San Diego, Jeremy also helps clients with process improvement initiatives and helps them build a lasting culture of continuous improvement. Jeremy holds numerous certifications and experience with a broad range of diagnostic tools including personality, emotional intelligence, 360 feedback and team cohesiveness assessments.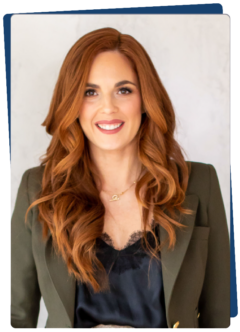 Gennéa has worked in Talent Management Consulting in a variety of industries including: energy, sales & marketing, telecommunications, healthcare, food service, and real estate. With her years of experience, her overall philosophy is simple, "investing in your human capital is the best investment any leader can make."
Gennéa holds a Master's Degree in Dispute Resolution and Conflict Management from Southern Methodist University. While in graduate school, she focused on human capital growth, executive coaching, corporate conflicts, and complex negotiations. She has certifications in mediation and executive coaching as well as a selection of personality assessments. In addition to English, Gennéa speaks French & Spanish.